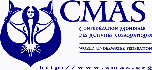 As many people of my generation, I was keen on scuba-diving because of The Big Blue by Luc Besson.I did my first dive in 1992 in Bouillante, Guadeloupe. There was no equipment for me because I was too young. We were expected to stay at 5 m depth during 20 min. As I change color (I was blue with the cold), the instructor decided, in spite of me, to stop the dive before the end. During the 2 weeks I spent in Guadeloupe, I was in the water most of the time, watching and playing with fishes.
In 2000, I decided to get my first level : I went one week in Cerbere. With 2 dives per days, I succeeded and got it in 4 days at Cap Cerbere Scuba Diving Center. During this time, I had also the opportunity to dive during the night, it was so incredible and wonderful !!! When I got back home, i decided to acquire an equipment and to sign in a club.
In September 2000, as the second year at INSA seems cooler than the first, I signed in Groupe d'Activités Sous-Marines in Rouen and dived in the Channel near Dieppe.

In July 2003, I have completed my training and got the 2nd level at Nice in the L'Explo Sous Marine and the Poseidon clubs.
You can download the courses to prepare Level 2 :
Useful links :
if (function_exists('social_bookmark')) { social_bookmark(); } ?>
Comments Off

on Scuba-Diving