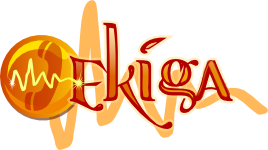 As I will be moving in August, I have asked Bell Canada to install the new line on August the 1st and terminate the old one on the 20th. Unfortunately, they cut the old one on the 1st.
Great news, I still have Internet. Bad news, this is my mom birthday and I can't call her! Such a good opportunity to try and use VoIP softwares on Ubuntu Feisty Fawn.
I gave Skype a try : download, install, configure, play around with my routeur to open a port, etc… Still "Signin Failed". My login works, I know it. No log.
I tried Ekiga with a Ekiga PC-to-Phone account on Diamond Card. For those considering using it and willing to have an idea of the call rates, here are some examples :
30 minutes on a wired line in France : 0.60 US$
4 minutes on a mobile in France : 0.68 US$
1 minute on a mobile in Canada : 0.021 US$
1 minute in Mexico : 0.113 US$
Quality of the line was excellent when calling my cell phone.
I was able to wish a happy birthday to my mom and call my dad for 30 minutes. Although we never repeat ourselves (not more than a normal line), I had to decipher his speech due to some cuts.
Cuts were longer when calling to Mexico… :o(
if (function_exists('social_bookmark')) { social_bookmark(); } ?>
Comments Off

on VoIP with Ekiga